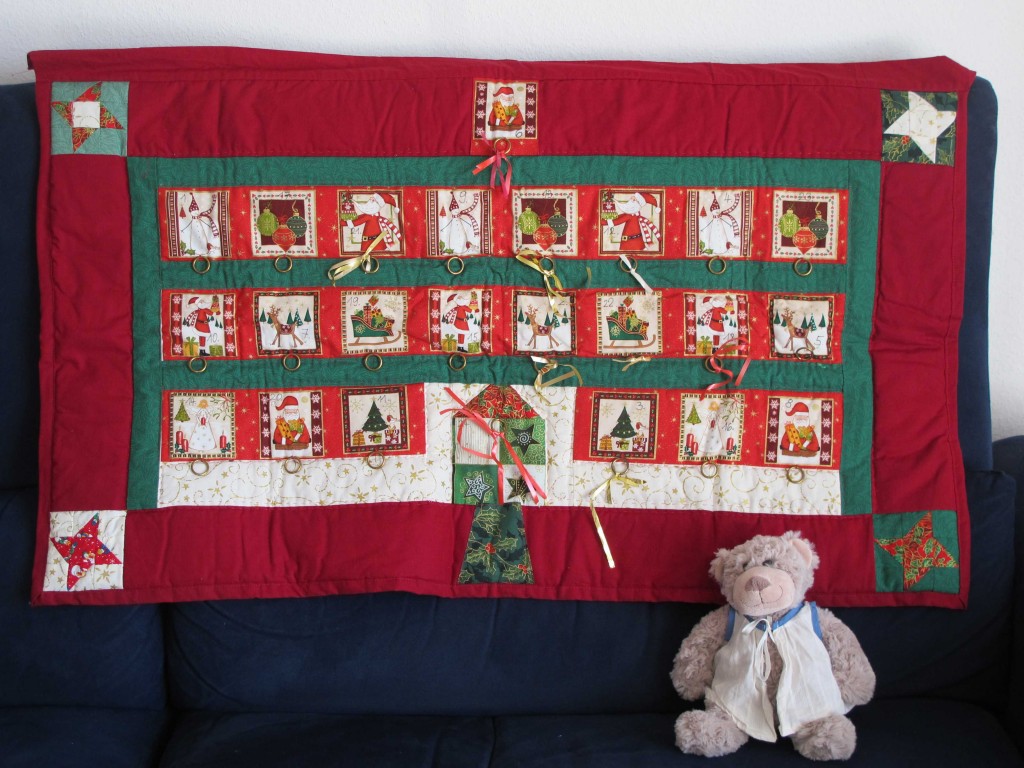 Den Kalender habe ich mal vor ein paar Jahren für die Enkel genäht. Seitdem wird er jedes Jahr von beiden Großmüttern bestückt. Eine Oma-Koproduktion also ….
I made this calender-quilt some years ago for the grandchildren. Now every year we both grandmothers fill it with little gifts.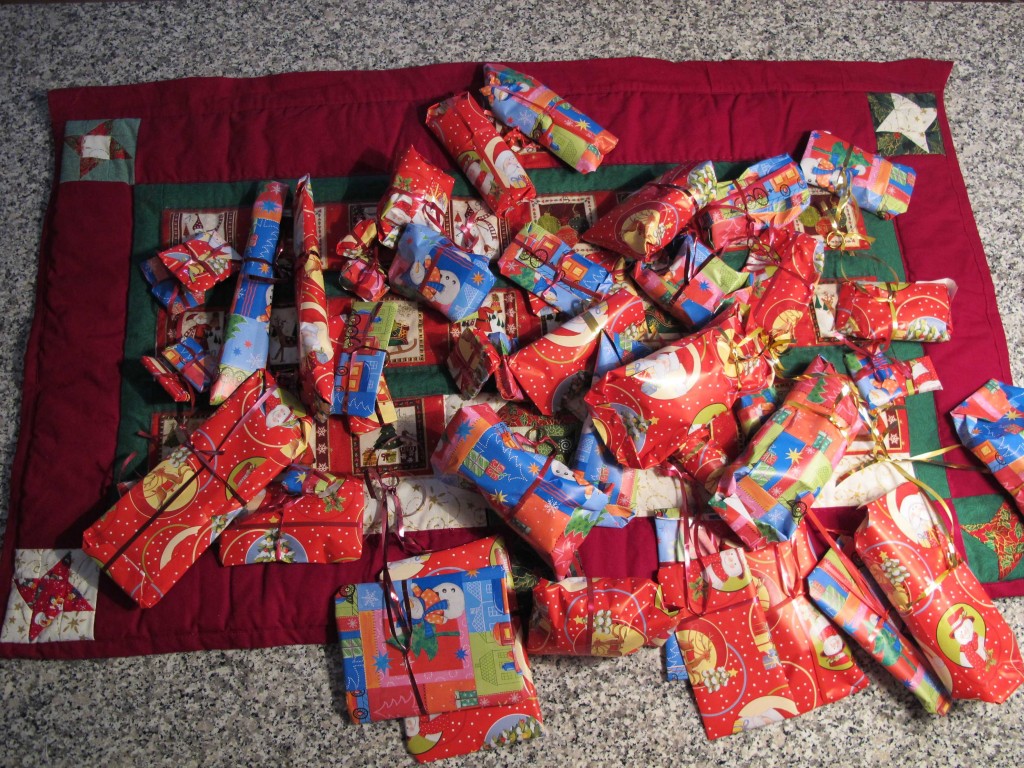 Zweimal 24 Päckchen – ratet mal, wo die Muffins versteckt sind!
Two times 24 parcels – guess where are the muffins?