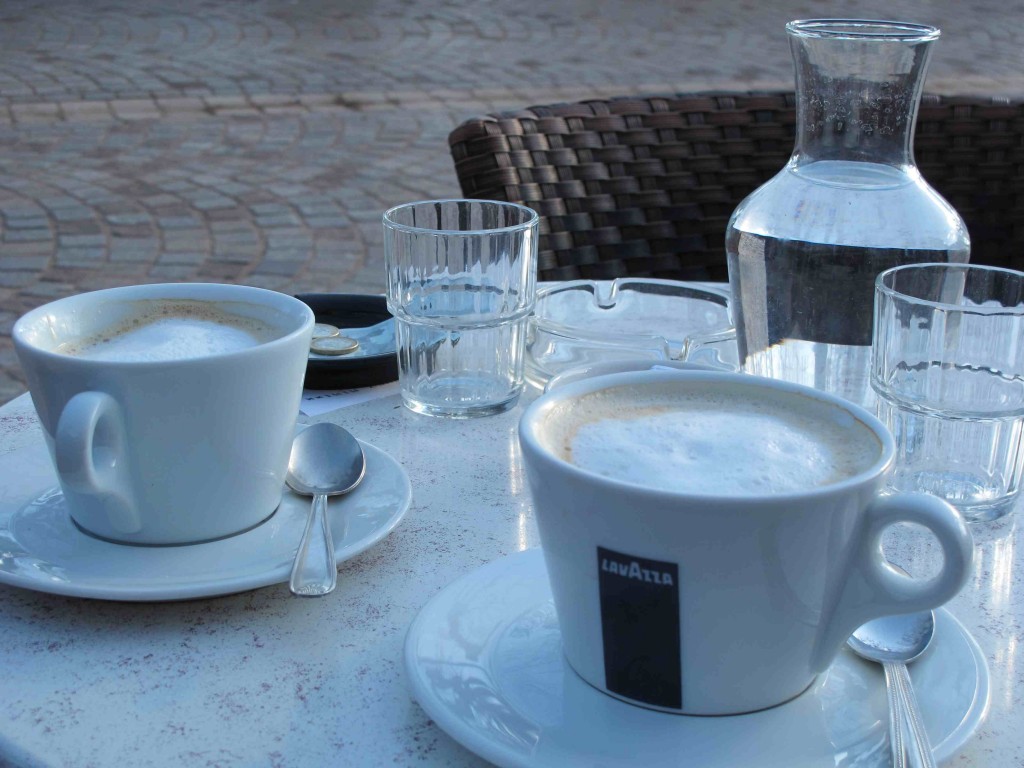 Gestern suchten wir Schutz vor einem Gewitter in einem gemütlichen Café. Es gab dort eine nette Katze,die irgendwann auf das Bord sprang und sich aus der Wasserkaraffe bediente. Natürlich tauschte die Kellnerin anschließend die Kannen aus.
Yesterday during a thunderstorm we found a nice café. There was a nice cat who suddenly drank some water out of the water jars which have been there on a shelf. Of course the waiter changed them afterwards.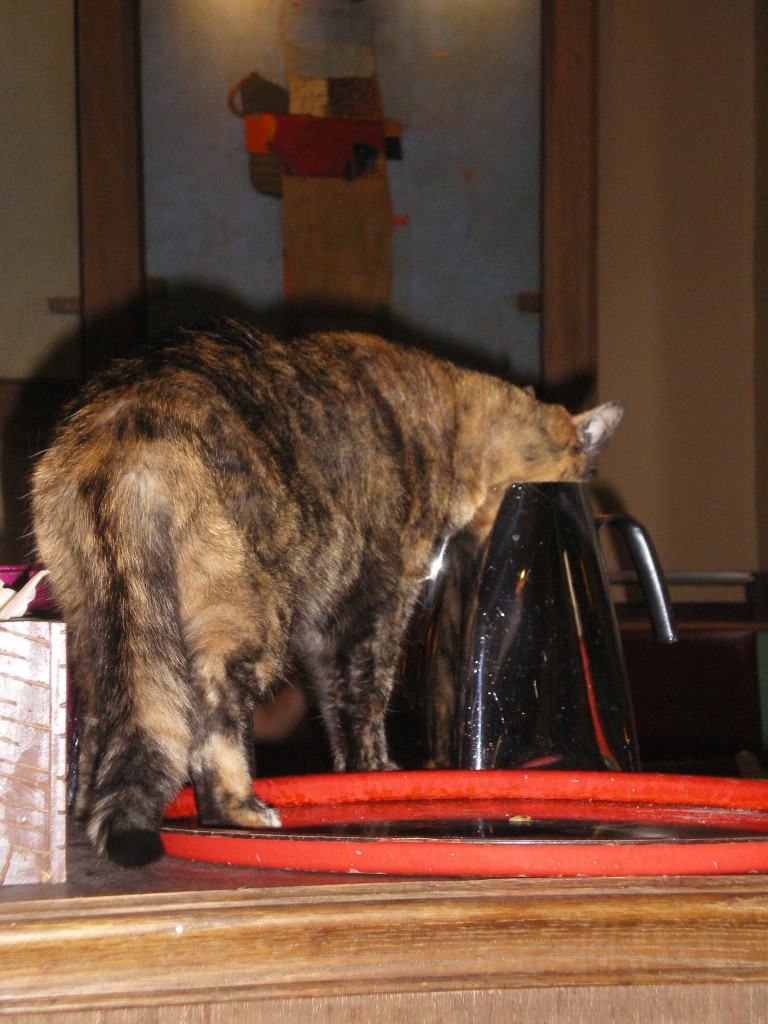 Heute haben wir ganz in der Nähe ein sehr hübsches Café entdeckt. Es ist innen wie aus einer anderen Zeit – hat den Charme eines Stadtteilcafés.
Today we discovered a nice Café. Inside you feel like in the old days ….