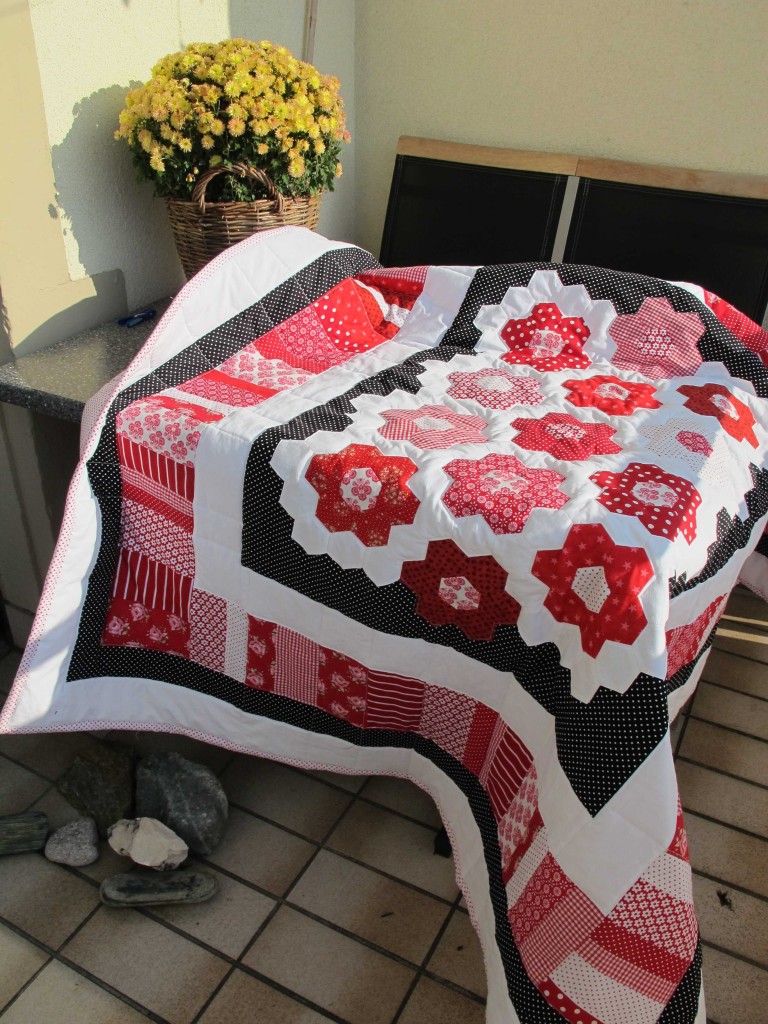 Endlich ist der Hexagon-Quilt fertig geworden und schon an eine Freundin verschenkt. Diesmal mit der Maschine gequiltet – allerdings nur gerade Linien, bei der Größe des Quilts war das für mich einfacher.
Begonnen habe ich mit den Hexies vor 3 Jahren, sie sind paperpieced und mit der Hand zusammengenäht. Dann habe ich aber irgendwann entschieden, dass ich nicht die Geduld für eine große Decke aufbringen werde und mich für diese Variante entschieden.

Finally I finished this Quilt and gave it away as a present. I quilted with the machine but only straight lines – so much easier for me.
I started three years ago with the paperpieced hexies in the middle. After a while I decided that I´m not as patient as needed for a big quilt. So I chose this sort of quilt.