Auch in diesem Jahr steht es wieder an, einen Adventskalender für die Enkelkinder zu machen. Das ist eine Gemeinschaftsarbeit der beiden Großmütter. Glücklicherweise schauen die beiden noch nicht in den Computer, so kann ich schon etwas zeigen.

Anneliese hat mir vor ein paar Wochen eine selbstgenähte Praline geschenkt und die Enkel waren ganz begeistert. Sie wünschten sich welche für ihren Kaufladen. Da kam mir die Idee noch mehr Dinge für den Kaufladen zu nähen. Die werden dann in den Kalender verpackt.

As every year I have to make an Advent calender for my grandchildren – in cooperation with the other grandma.
Anneliese gave me a handsewn chocolate some weeks ago and my grandchildren loved it. They asked me to make some more for their grocery store. So I´ve got the idea to sew other things too and make little parcels for the calender.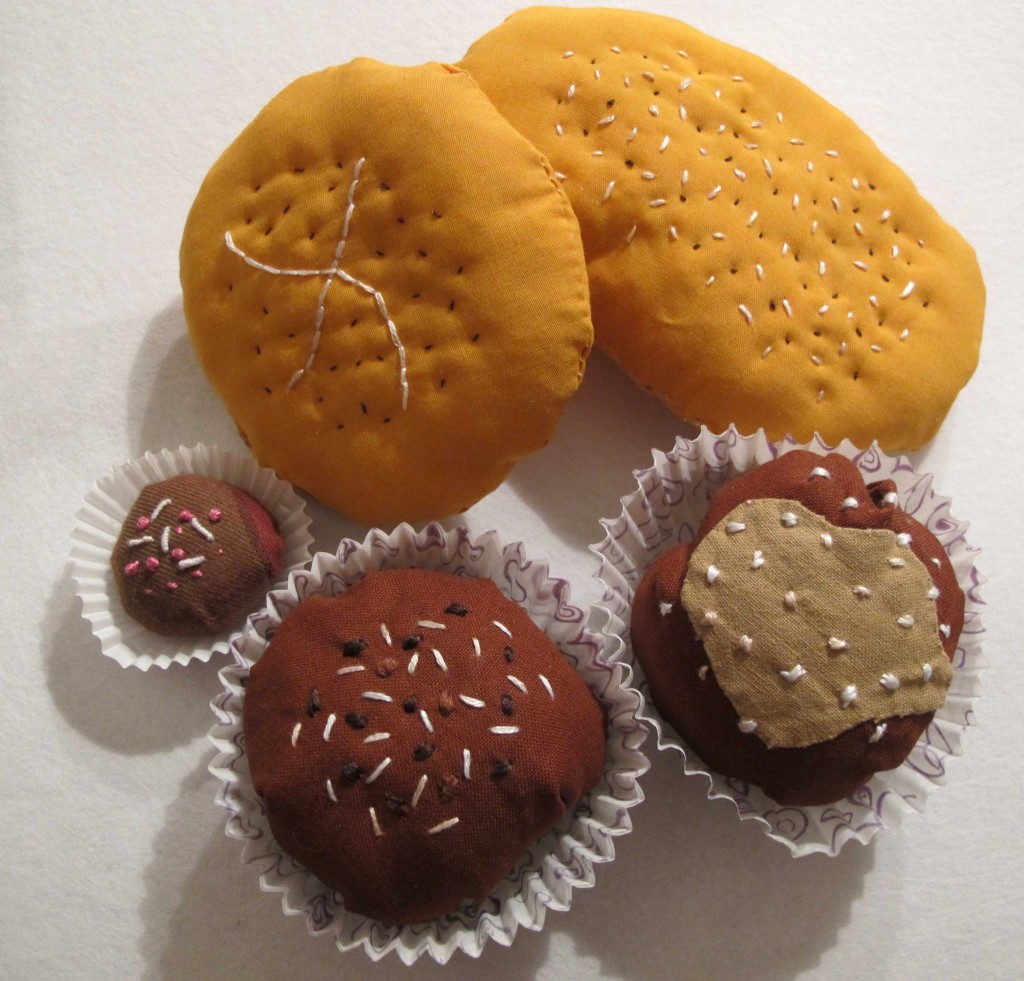 Die niedliche Praline links ist von Anneliese gemacht.
The cute chocolate at the left is made by Anneliese.
Jetzt denke ich über Pizza, Croissants nach …….. noch mehr Ideen?
Now I think about pizza, croissants ….. some more ideas?