Schon vor einer Weile habe ich die Korak-Technik ausprobiert und Gefallen daran gefunden. Da aber immer etwas dazwischen kam, blieb es erst einmal liegen. Jetzt bin ich ein Stück weiter und muss mich entscheiden, ob ich es bei einem kleinen Versuch lasse oder damit noch weiter experimentiere. Sehr anregend dazu ist der Quilt im Entstehen von Eva von colorful research. Da kann man sehr schön sehen, wie vielfältig die Muster sind, die dabei entstehen können. Also werde ich wohl noch weiter experimentieren. Es hat ja keine Eile ….
Some times ago I tried out Korak and liked it very much. Now I must decide if I just leave it that way or exlore it a little further. If you take a look at Evas Blog colourful research you can see how interesting it is to develop different patterns. So I will stay a while with Korak and find out what I can do with it. There is no hurry…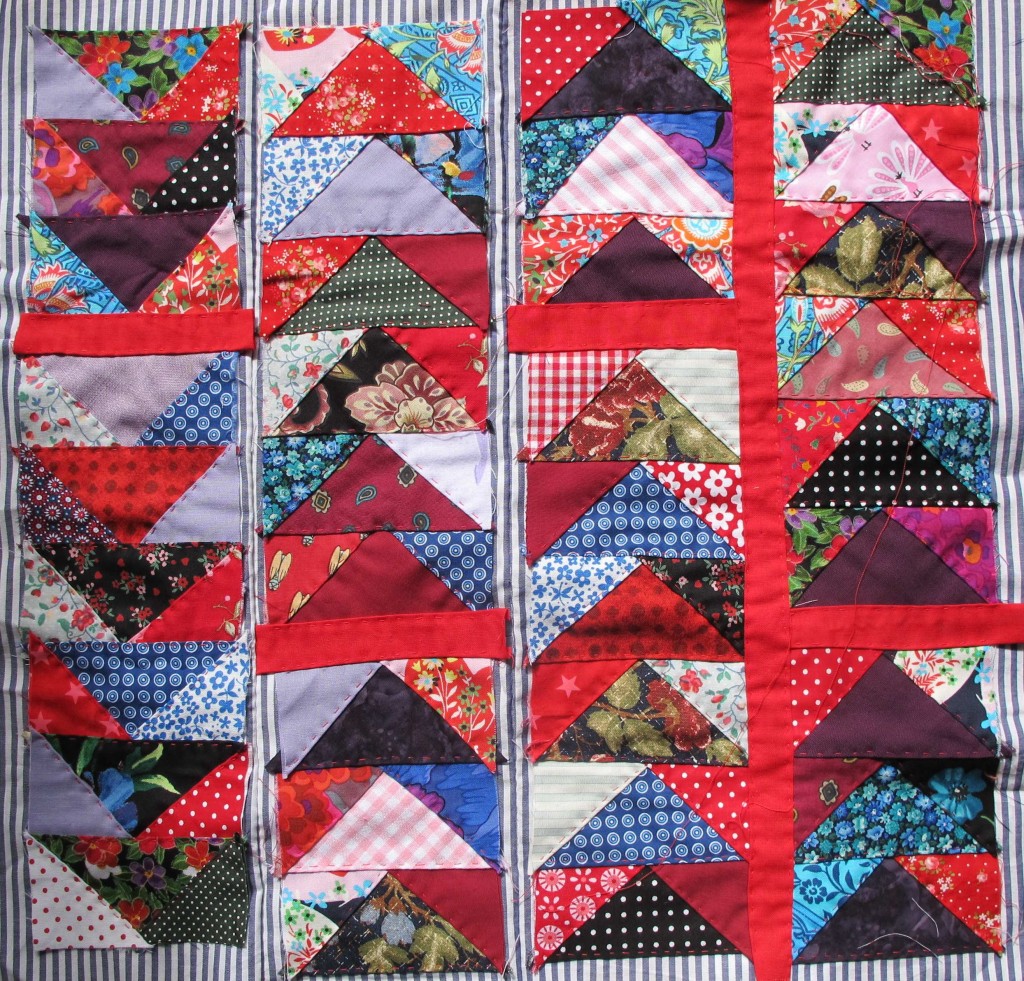 Von dem gestreiften Unterstoff wird mal nichts mehr zu sehen sein, er ist aber sehr praktisch zur Orientierung.
You will see nothing of the blue stripes later, but it is very good for the orientation.