Our apartment is in the 11th Arrondisement (Bastille) on Rue Keller. It is a very hip and popular area, and you can find lots of young people.  Besides all the Manga stores in our street there are a lot of little jewellery and fashion labels that are worth looking into. Some of them I want to introduce in this post.
Cailles de Luxe
15 rue Keller / Paris 11ème
http://www.caillesdeluxe.com/shop
The one closest to our apartment is a crazy little jewellery store with lots of colourful pieces. Last saturday they had a little get together to introduce their new collection. I like some of their bracelets a lot. Although neon colours are usually not so much my choice, I find their way of integrating it into their selection very much. I might go back and get a little something.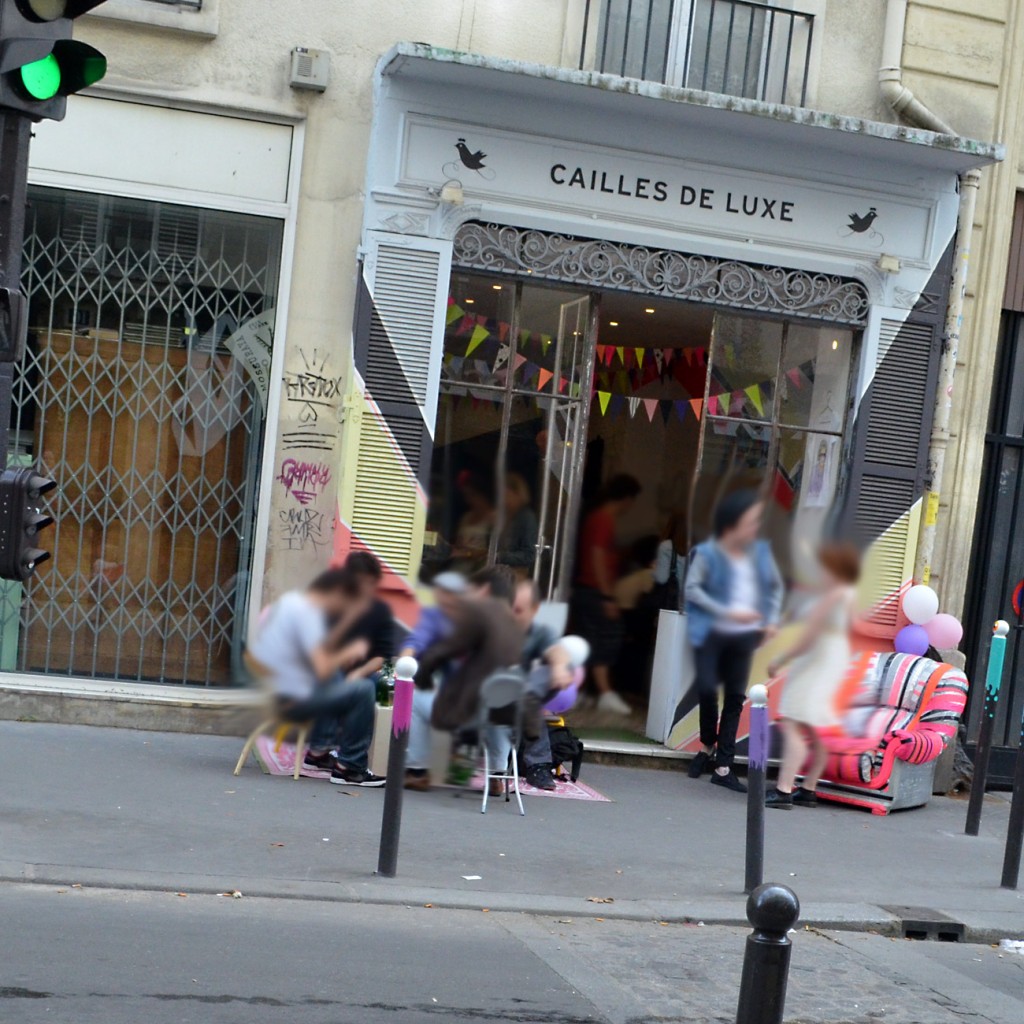 Nadja Carlotti
13bis rue Keller / Paris 11ème
http://nadjacarlotti.com/
Another wonderful jewellery store for the more daily life usage. Really cute little stuff some more playful and others very streigth and clean. I very much like the earings and bracelet made out of lace and little pearls. It's really cute!

Des petits hauts
5 rue Keller / Paris 11ème
http://www.despetitshauts.com/
This shop promotes a nice brand that has very charming romantic yet sporty design. A lot of their T-Shirts and Jumpers have little prints on them, but not in a big loud way, more with little surprise moments: little stars on a pocket or golden dots as a choice of pattern. Unfortunatly my budget on this trip is limited, else I probably would have bought something.
Unfortunaly the shop was not full at all on a Saturday afternoon. Everything seemed very clean an ordered and sometimes I was afraid to go through the clothes and mess up the perfectly lined up hangers. I personally prefer shops that have less of a showroom atmosphere. But I liked the clothes.