Monatelang habe ich nichts Wesentliches getan, alle meine angefangenen Sachen blieben liegen. Ich konnte mich einfach nicht aufraffen. Aber jetzt ist diese Phase anscheinend vorbei und ich habe mich mit neuem Elan zwei Quilts gewidmet. Einer ist inzwischen fertig geworden, beim anderen ist das Top soweit geschafft. Bin sehr zufrieden.
For month I didn´t do anything creativ, all things I started were left behind. I just couldn't pull myself together. But now that phase seems to be over and I've started with new energy. One Quilt has now been completed, the top of the other is done so far. I am very pleased.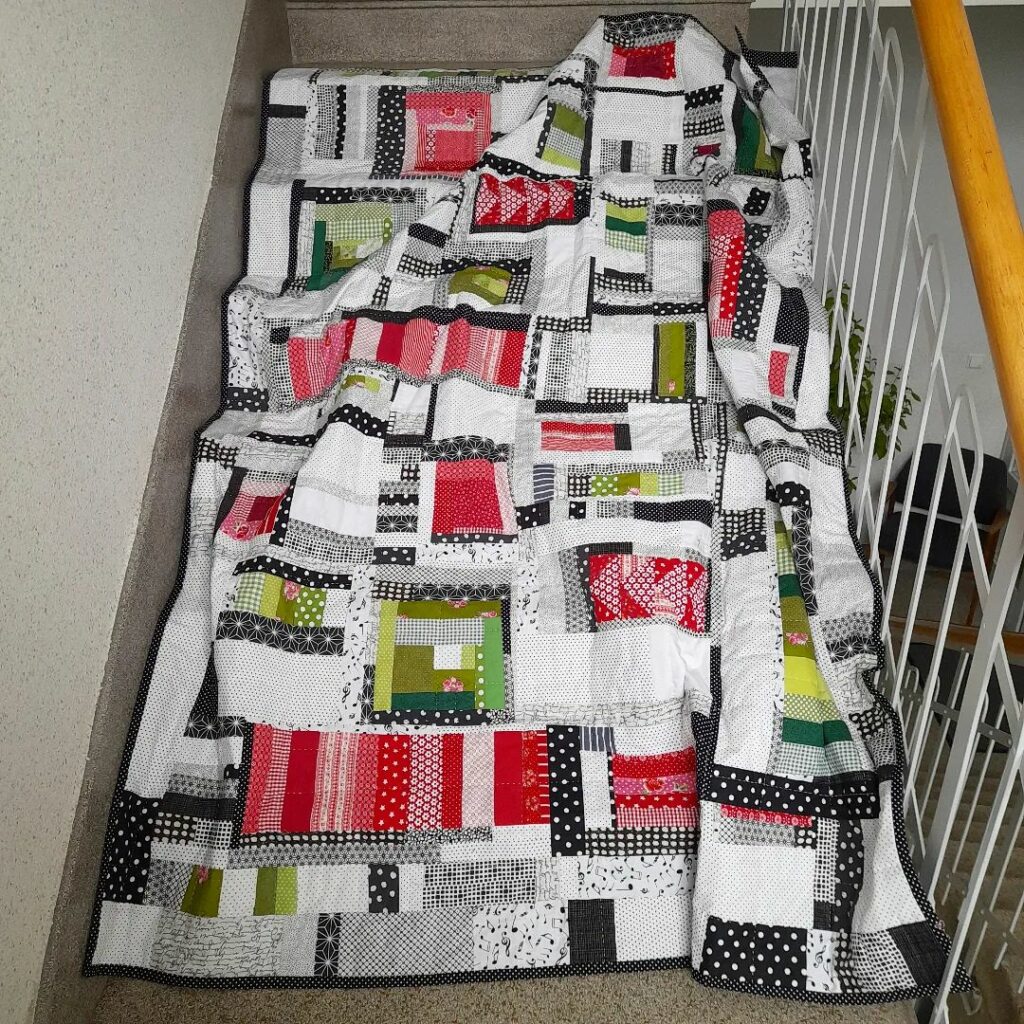 Mein erster Improv-Quilt ist fertig. Maschinengenäht und mit der Hand gequiltet.
My first improv quilt – machine sewn and hand quilted.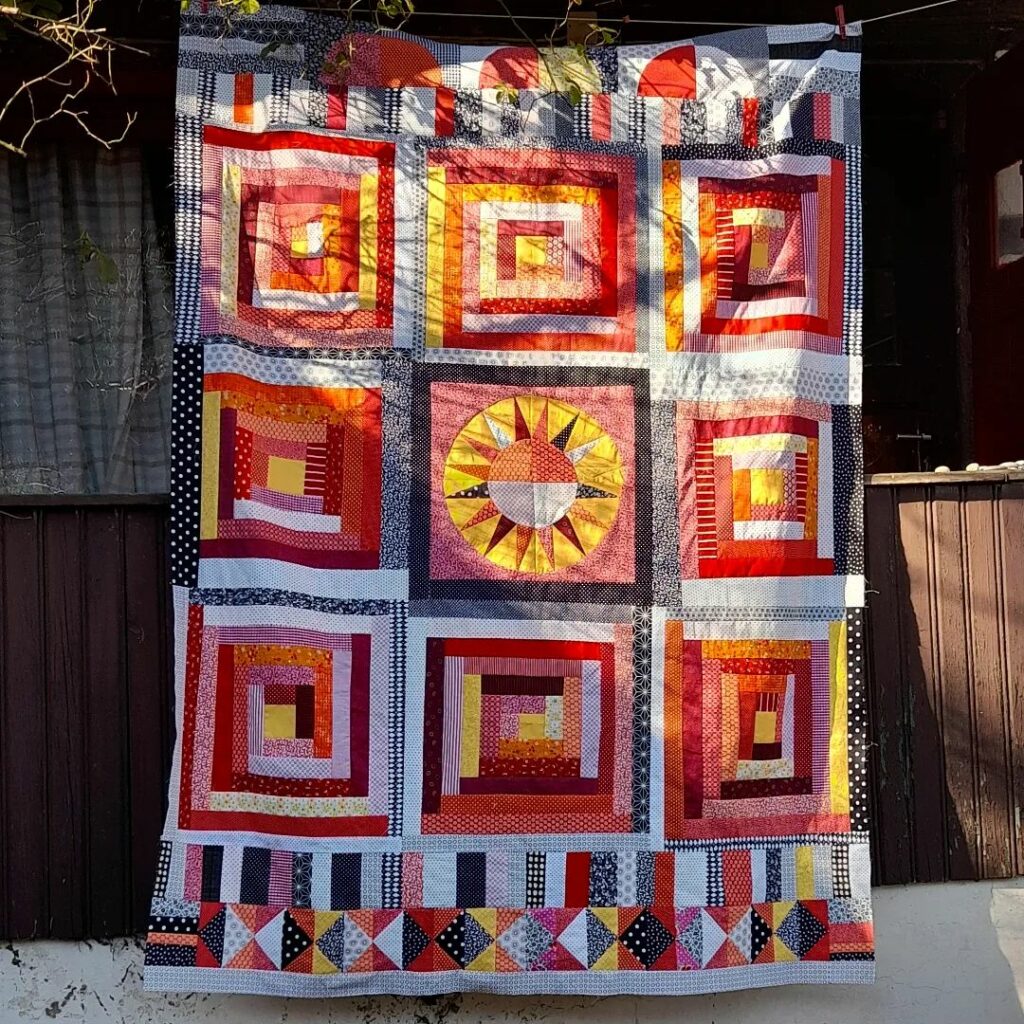 Ein Quilt mit den feurigen Farben – Passion
TEST Maria
One Comment / Ein Kommentar