Im Januar 2017 begann ich beim 12-Blöcke BOM mit 2 Quilts gleichzeitig: einen in farbenfrohen Batik-Stoffen und einen etwas edler in grau-weiß. Den Batik-Quilt machte ich fertig (zumindest das Top) und der andere blieb irgendwann auf der Strecke, weil die reduzierte Farbwahl nicht für alle Blöcke passte. Jetzt hab ich ihn hervorgeholt und will ihn fertig machen. Er ist als Bettquilt für meine Tochter gedacht. In der Zwischenzeit hat sie ein größeres Bett – also Design geändert. Und sie wollte es nicht ganz so edel – also Farbe dazu genommen. Er wird riesig 240×280. Das schüchtert mich ein wenig ein und habe deshalb beschlossen ihn in Abschnitten zu machen. Quilt as you go in riesig sozusagen. (Hier der Start https://doppelstich.de/2017/01/2-version/)

In January 2017 I took part in "12Blöcke-BOM" and started 2 quilts: one in colorful batiks and one in grey-white. The batik quilt is finished ( at least the top) and the other one took a big nap in a basket. But now I will finish it. It will be a gift for my daughter. Unfortunately she bought a new bed that is bigger than the old one. So new concept. And she didn´t want it so elegant. So another color added. It will be a big big quilt 240×280 m . That scares me a bit so I will make it in 5 parts. We will see how it will work. (here the beginning:https://doppelstich.de/2017/01/2-version/)
Alle Blocks mit der neuen Farbe / the new color added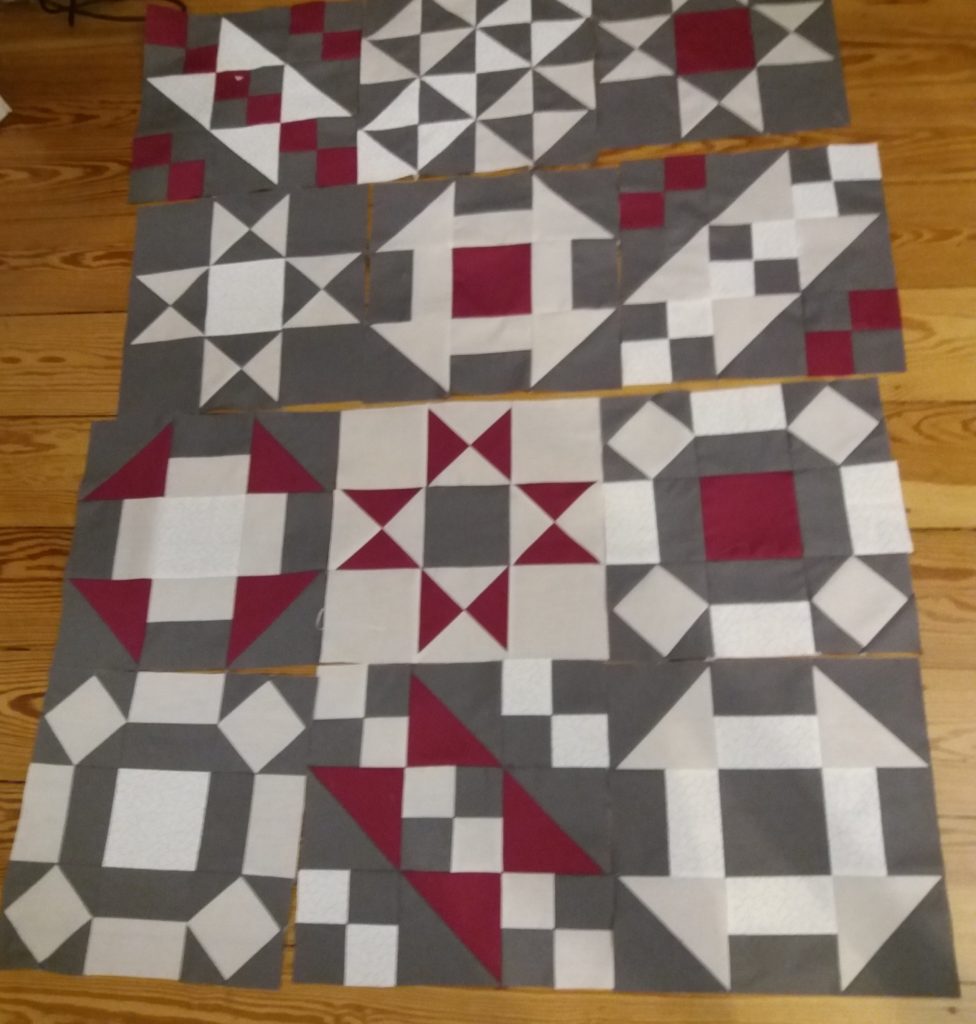 Wie sich der Farbeindruck ändern kann…. / colors change it all…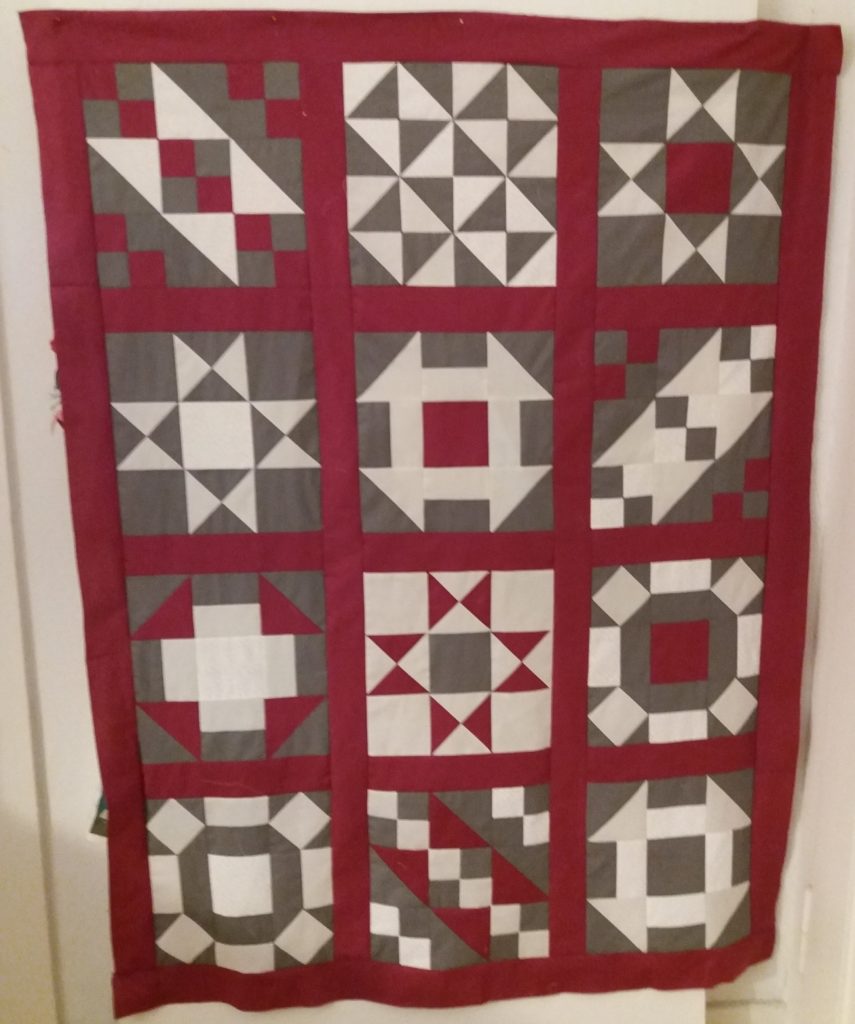 Der erste Abschnitt ist fertig/ So that will be the first part.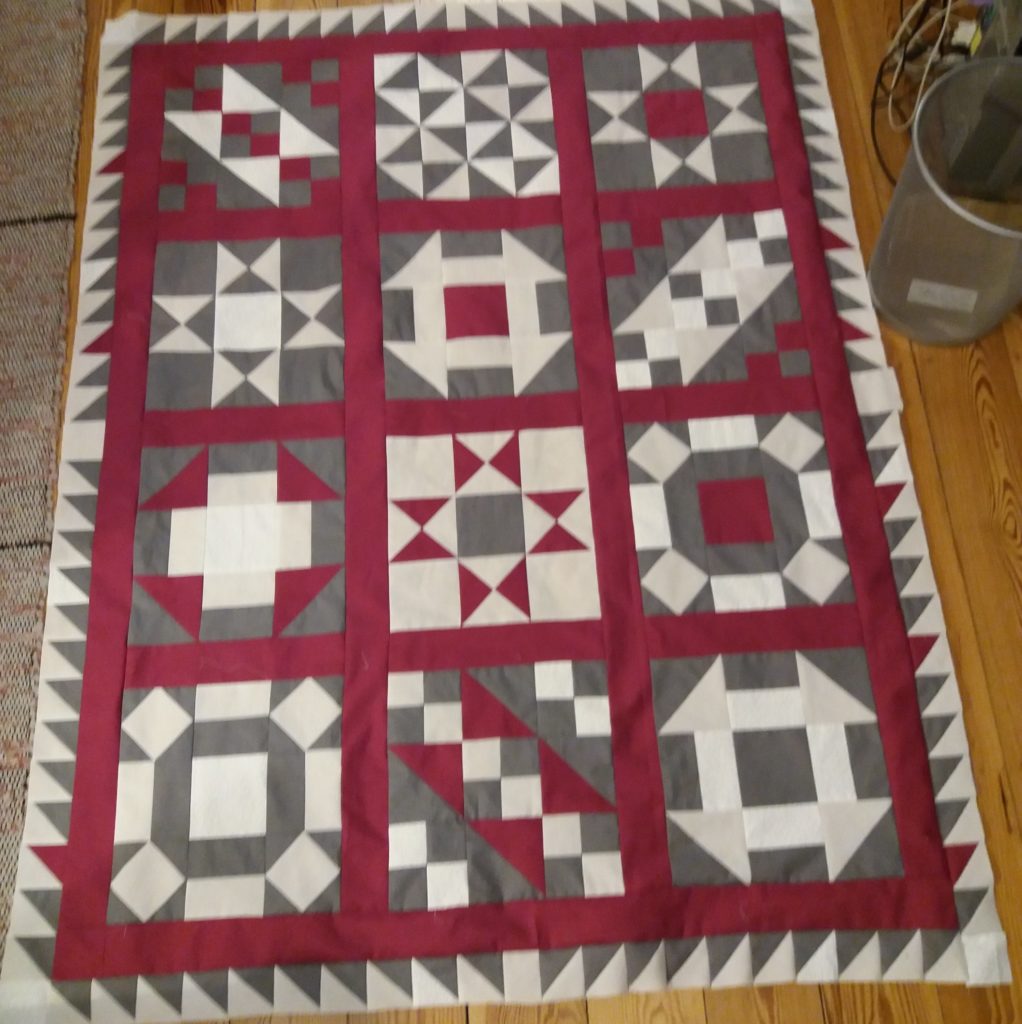 Ich hab lange nicht mehr so einen traditionellen Quilt gemacht. Das exakte Arbeiten stresste mich ein wenig, aber es ging einigermaßen – mit ein paar Augen zudrücken.
It´s a long time I did sew such a traditionel patchwork. I`m not a fan of sewing precisely but if you don´t look closely it works.