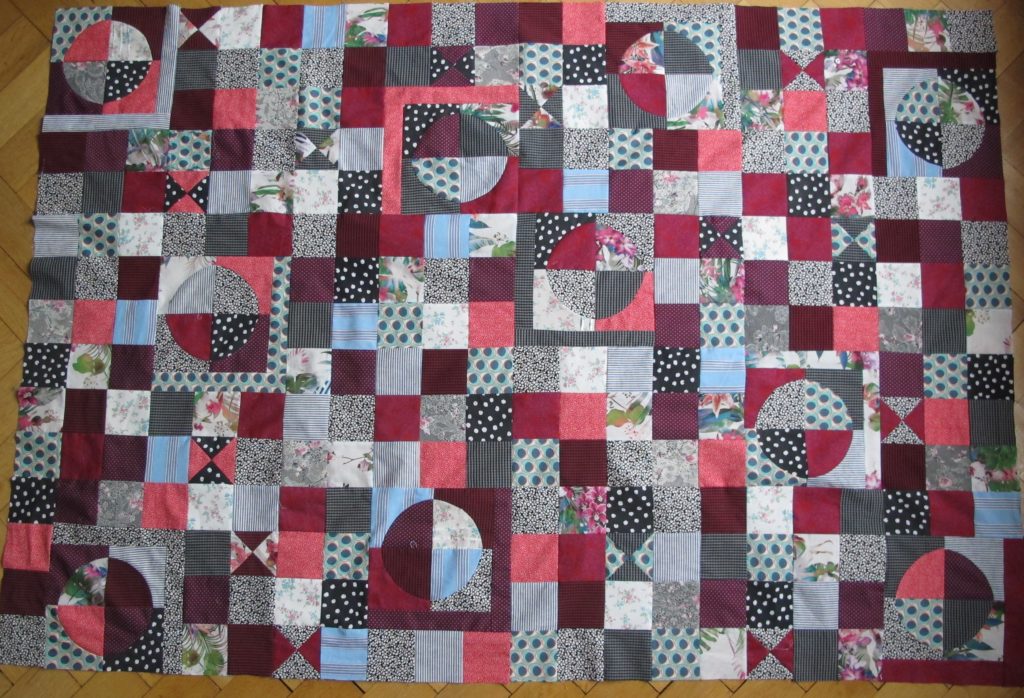 Am Ostermontag ist er fertig geworden der Quilttop für die Enkelin. Etwa 140×190 cm groß. Ich bin sehr zufrieden damit. Jetzt geht es daran ihn mit der Hand zu quilten.
I finished it on Monday the quilttop for my granddaughter. About 140×190 cm. I´m quite happy with it. Now I will quilt it by hand.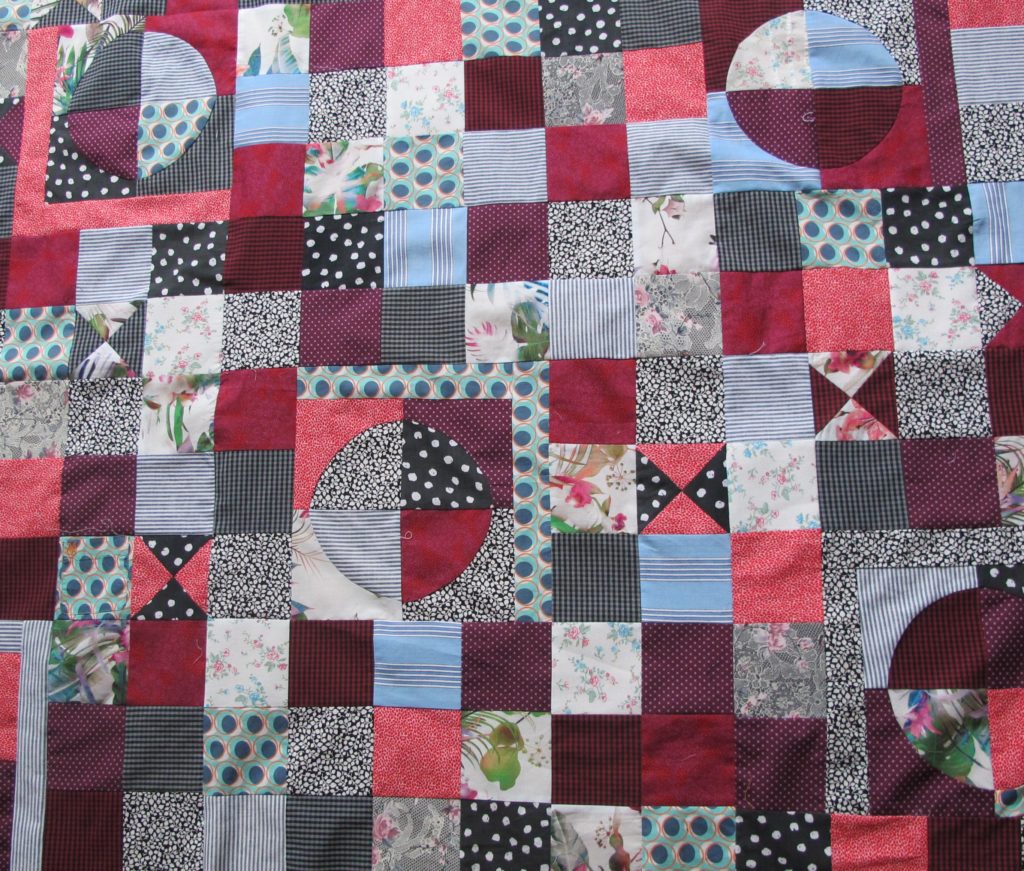 Ich bin immer wieder erstaunt, wie eine Farbauswahl, die eigentlich nicht so recht zueinander passt, am Ende doch ein harmonisches Bild abgibt.
Isn´t it strange that colors which don´t match in detail are rather harmonic in the overall picture.