Jetzt habe ich seit einem Monat nicht mehr gepostet, das kam auch langen nicht mehr vor. Aber im Augenblick ist mein Leben etwas trubelig. Trotzdem habe ich es endlich geschafft Lucas Quilt fertig zu machen. Es wurde auch Zeit!
I didn´t post for weeks, that didn´t happen for a longer  time. But my life is rather busy at the moment. Nevertheless I finished Luca´s quilt. It was high time!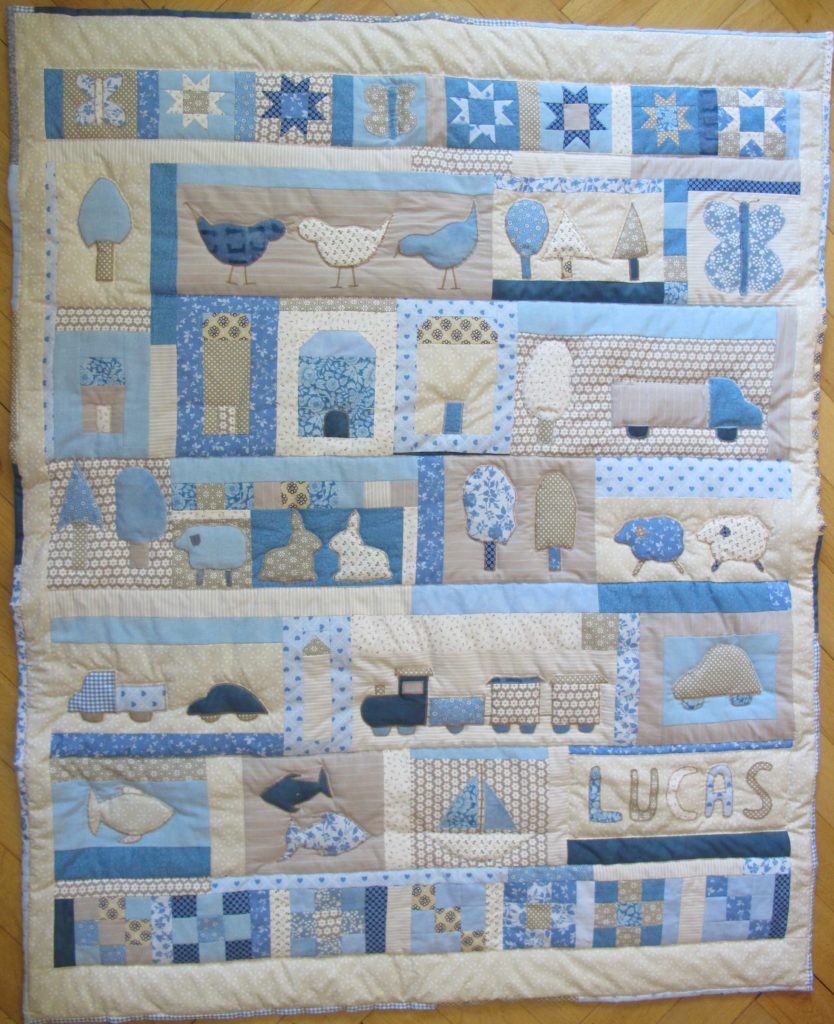 Genäht mit der Maschine, gequiltet mit der Hand /  machine sewn and hand quilted.
Wenn das Licht durchscheint, sieht es auch interessant aus. / When the light is shining through it looks quite interesting too.
Das Binding hab ich aus verschiedenen Resten gemacht. / I made the binding from different scraps.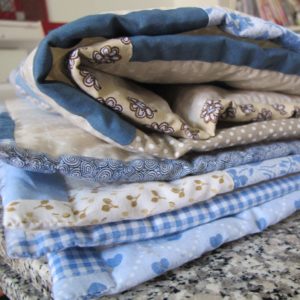 Das nächste Projekt liegt in der Kiste – ein improv-quilt für meinen ältesten Enkel aus Hemden vom Vater und den Großvätern. Thema: Sterne und Vierecke.
The next project is waiting in a box – an improv-quilt for my eldest grandson, made of his Dad´s and his grandfathers  shirts. Named: stars and squares.