Beim Suchen nach einem bestimmten Stoff habe ich ein Ufo aus den 90 ern gefunden. Englisches Paperpiecing.
Was soll ich damit nur machen? Es ist etwa 70 x 70 cm und wie man sieht unvollendet. Es erinnert mich an einen schönen Sommer unter dem Apfelbaum. Den Apfelbaum gibt es nicht mehr…  Ich habe wirklich keine Ahnung, wofür ich es verwenden könnte. Also wieder für die nächsten Jahre in die Kiste?
I was searching for a certain fabric when I found this Ufo from the 90th. English paperpiecing.
What shall I do with this? It is about 70 x 70 cm and an Ufo as you can see. I remember a beautiful summer sitting under the apple tree. The apple tree doesn´t exist any more… I have no clue what to do with it. So back in the box for some more years?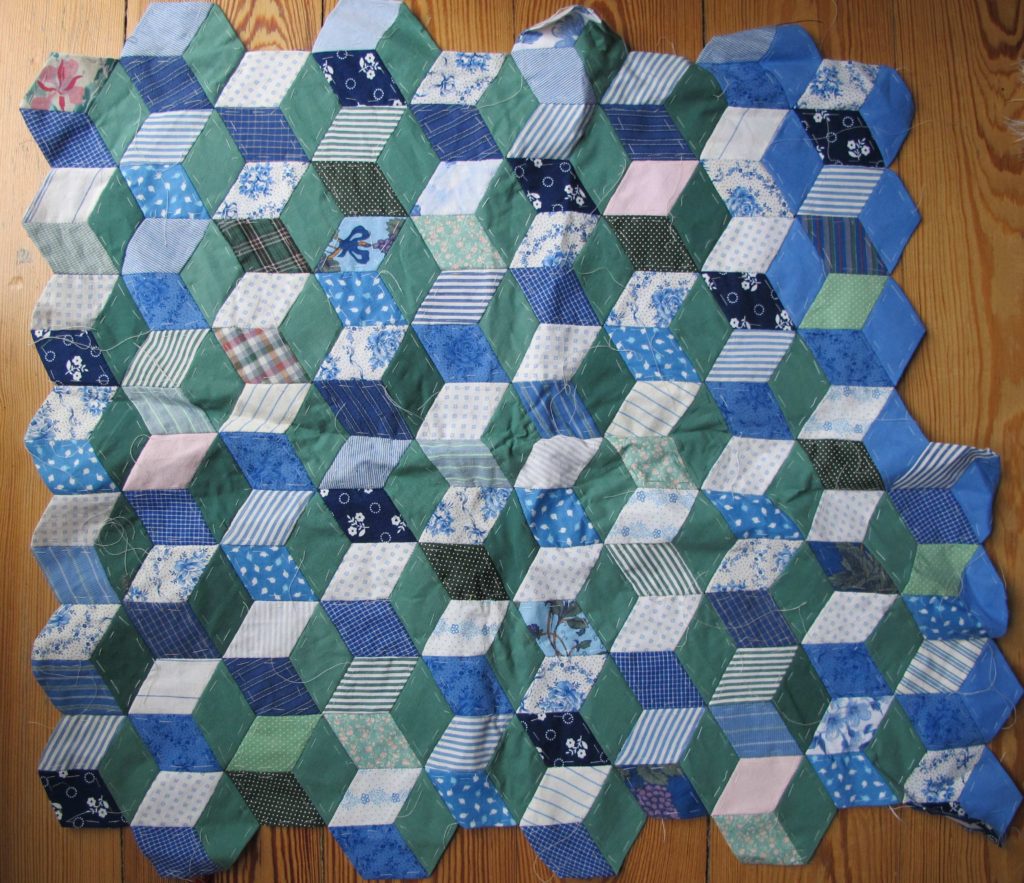 Auf der Rückseite noch das Piecing-Papier. Da könnte ich dann noch die Originalmaße wieder herstellen.
You can see the paper on the backside, so I would be able to find out the original size.