Rechtzeitig zu Weihnachten habe ich den Quilt noch fertig gemacht. Jetzt ist er verschenkt und ich hab den Kopf frei für neue Dinge. Ein schönes Gefühl! Die Knöpfchen habe ich hinzugefügt, weil er mir sonst zu langweilig erschien.
Just in time for Christmas I finished this Quilt. My mind is free for new things to come. Good feeling.
I added the little buttons because the quilt seemed to be a little dull.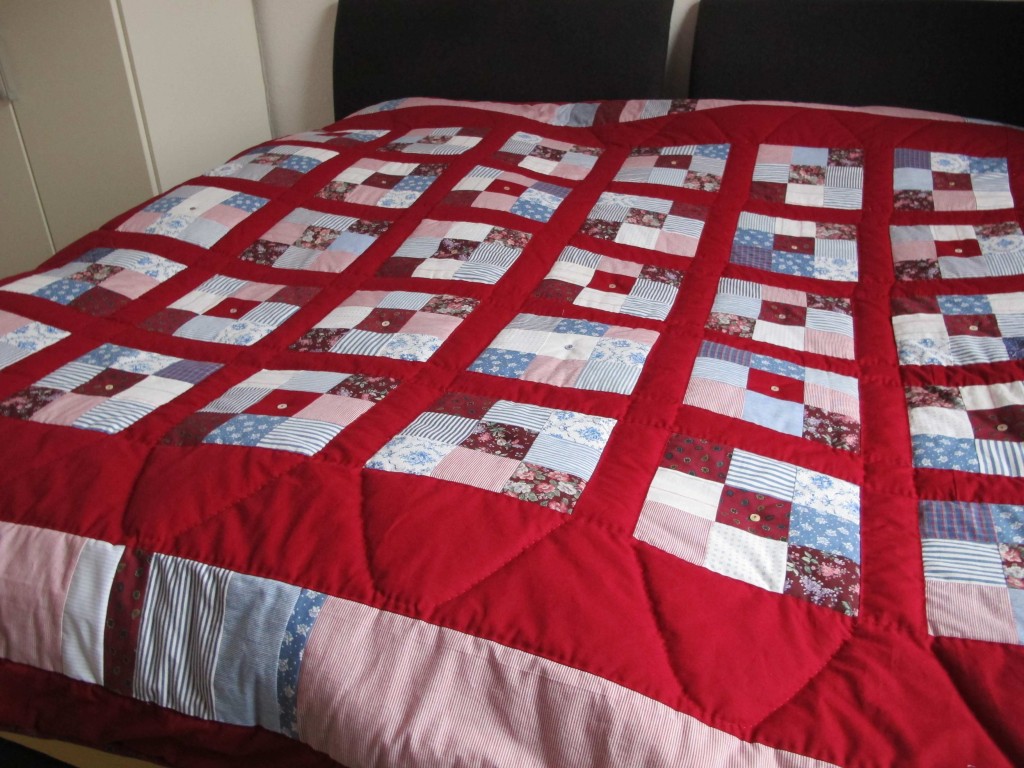 Das Rot ist leider nicht richtig rausgekommen, es ist eher ein dunkles Weinrot.
The red is darker in reality.