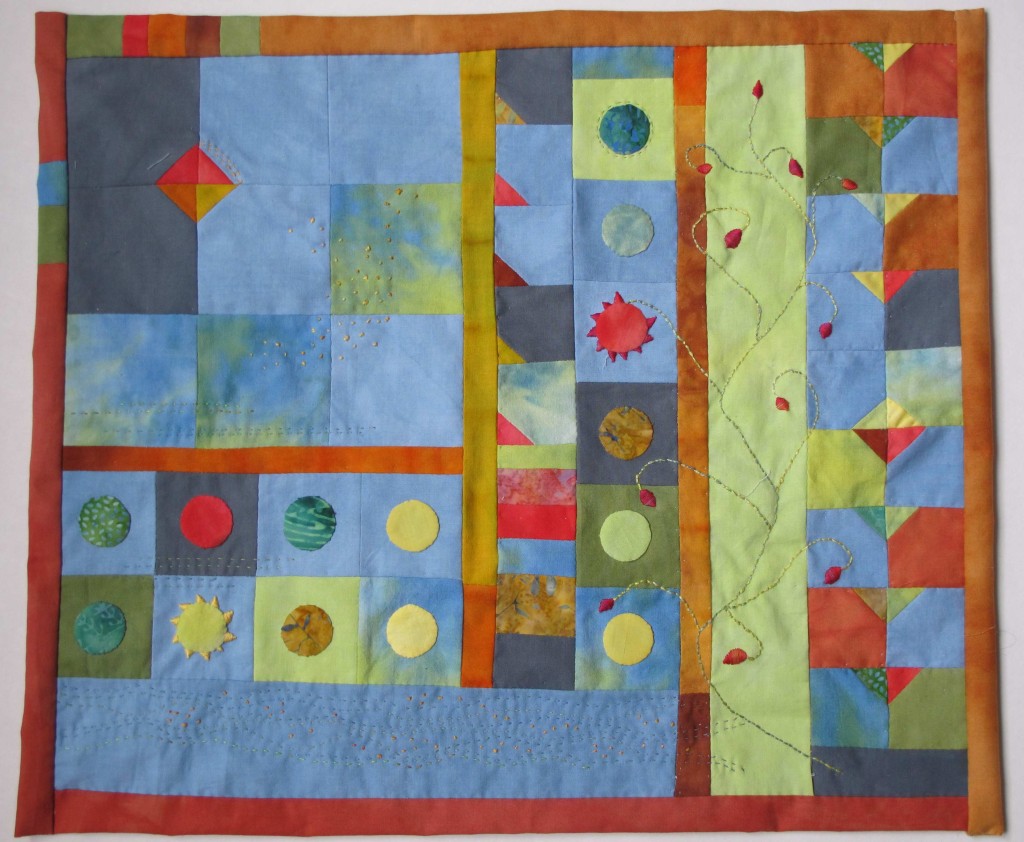 Endlich hab ich mein Stück fertig gemacht. Es ist halt wirklich ein Slow Cloth. Darin sind genau die Farben enthalten, die wir in unserem Urlaub am Lago Maggiore gesehen haben. So sind all die schönen Erinnerungen und Eindrücke festgehalten.
Finally I finished my Slow Cloth: Fall at Lago Maggiore. All the colors we have seen there are in. So I can keep in mind all these good memories.
PS
In diesen Tagen fällt es schwer, sich um solche Nichtigkeiten zu kümmern. Aber ich habe das Gefühl, dass ich diese Nichtigkeiten brauche um nicht zu verzweifeln. Mein Herz ist schwer und in Gedanken bin ich bei all denen, die der Kummer und die Wut überwältigt.
In these days it is hard not to say: all these unimportant things… But I need these things not to go mad. My heard is so sad and I think of all those who are full of grief and anger.