Das kommt davon, wenn man so selten da ist: die Natur übernimmt das Regiment. Ich hoffe, dass ich nach zwei Wochen andere Bilder zeigen kann. Es sei denn, die Hitze bleibt so, dann wird das nichts – jede Bewegung ist schon zu viel.
We are here rarely so the plants take the reins. I hope that I can show different pics after two weeks. But if the heat stays with us – no chance. Every movement is too much.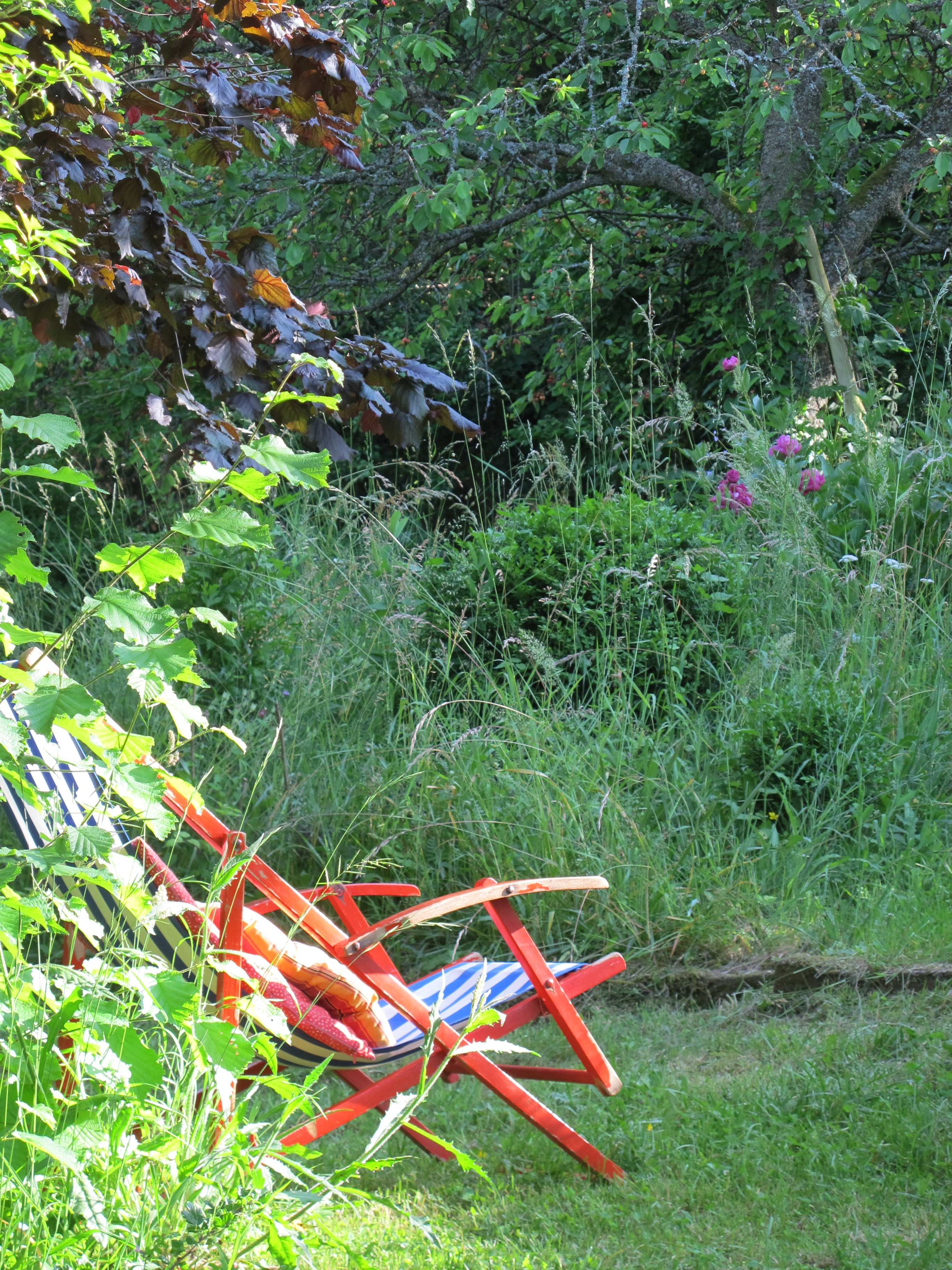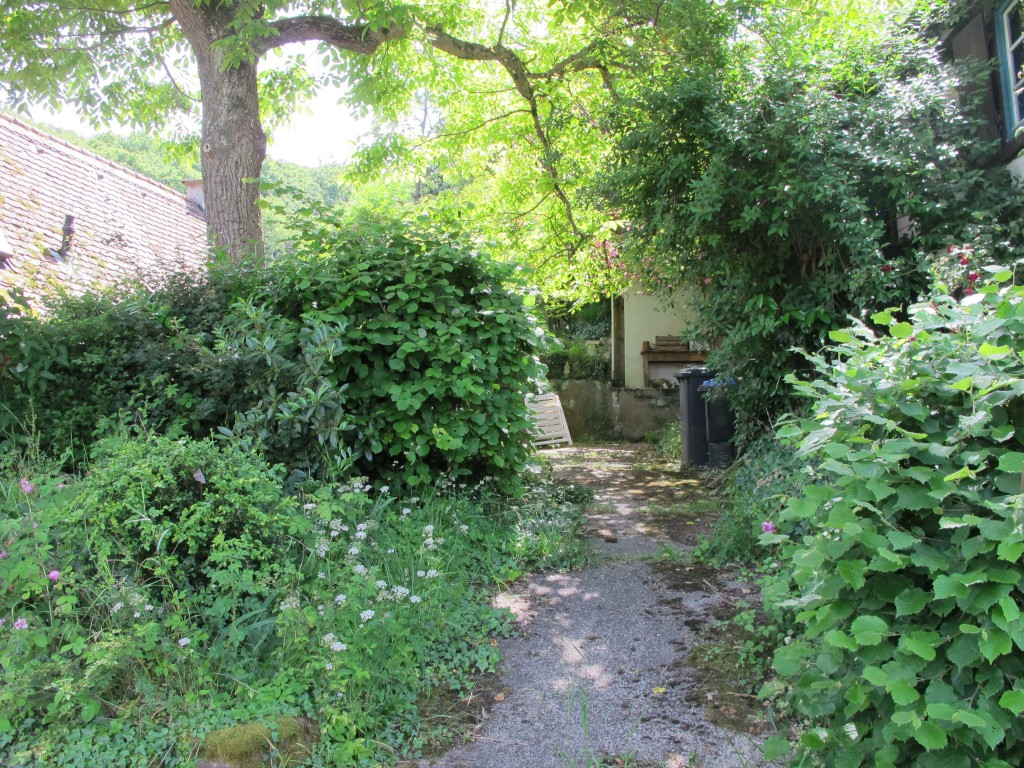 Das linke Fenster habe ich schon frei geschnitten / I already cut the ivy round the left window.
Aber unter dem Rosenhimmel lässt es sich träumen…. / But under the heaven of roses you can dream…