Weiß, ein Thema in Jude Hills "What if-workshop" beschäftigt mich noch immer.  Hier noch einmal ein Versuch. Der schwarze Hintergrund unter den Fensterchen liegt nur zur Probe da, bin noch nicht sicher, ob er bleiben soll.
White – I´m always working on this theme of Jude Hill´s "What if- workshop". The next try…. The black background isn´t fixed yet.  I´m not sure about it.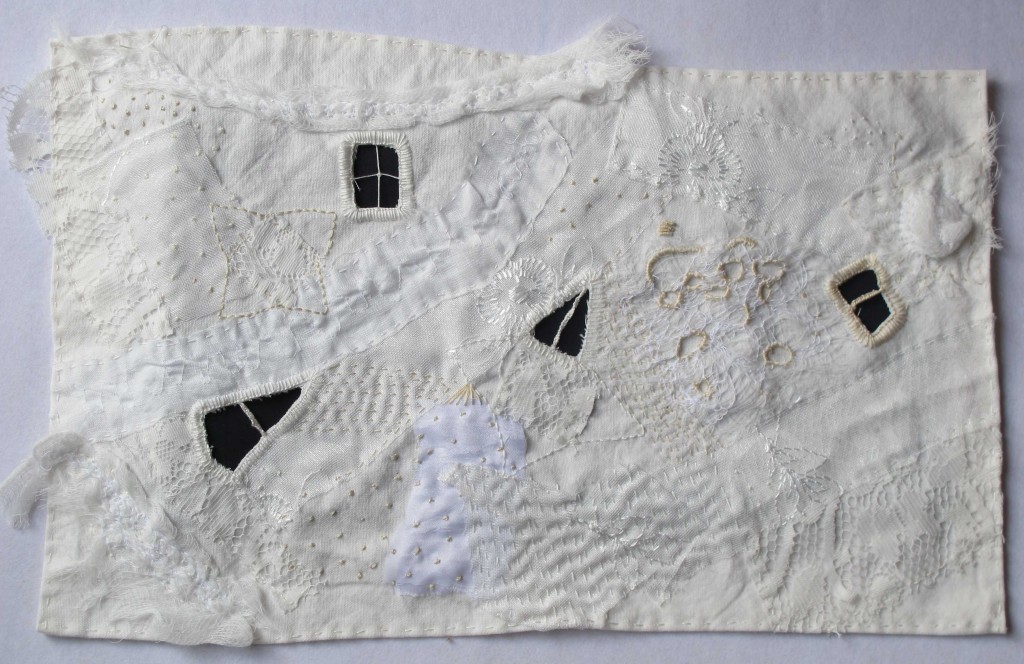 Vielleicht werde ich die beiden kombinieren….
Perhaps I will combine both….