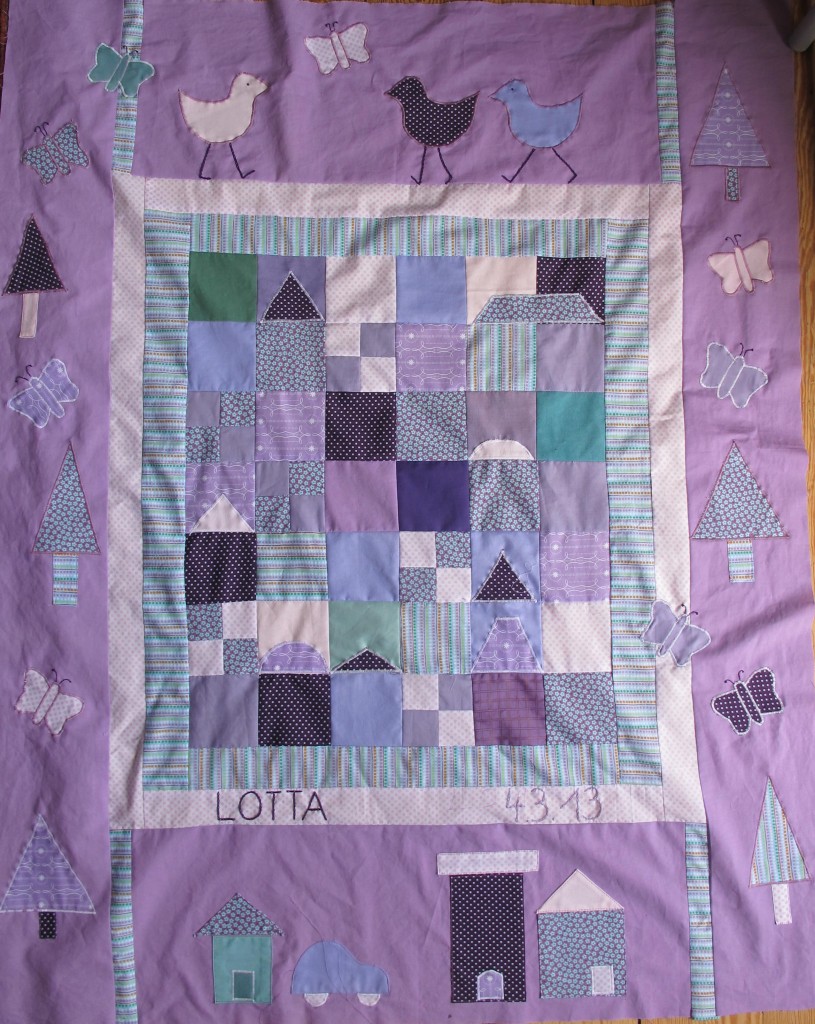 Die Arbeit am 2. Babyquilt ist ein ganzen Stück vorangekommen. Dabei ist das Kind gerade mal zwei Monate alt. Ich werde noch richtig schnell.
Ihn will ich ja zum ersten Mal mit der Maschine quilten. Ich übe schon die ganze Zeit und finde es doch recht schwierig. Habe mir viele Einführungsvideos angeschaut, da sieht es so leicht aus! Am Besten gefallen mir die von Leah Day, da gibt es unzähliche Muster mit Video-Anleitung. Wie gesagt, es sieht ganz leicht aus.
Vielleicht hätte ich auf der Nadelwelt in Karlsruhe doch einen Kurs belegen sollen. Aber ich war dort auf einem zweitägigen Kurs bei Cécile Trentini. Thema: Landschaftsquilt. Dabei ging es die Umsetzung eines Landschaftsfotos in einen Quilt. Ich habe viel gelernt und Cécile ist eine tolle Künstlerin und wunderbare Lehrerin. Mehr davon ein anderes Mal.

Work in progress – my second babyquilt. This is the first time  I will quilt by machine. Since several days I´m practicing and it is quite difficult I think. I watched a lot of quilting lessons on video and love those of Leah Day the most. But it looks so easy and it isn´t.  So more practicing before I can start.