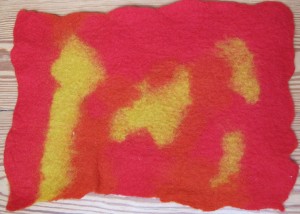 Mein nächster Filzversuch: Vlies verarbeitet zu einer kleinen Decke. ( etwa 32 mal 22)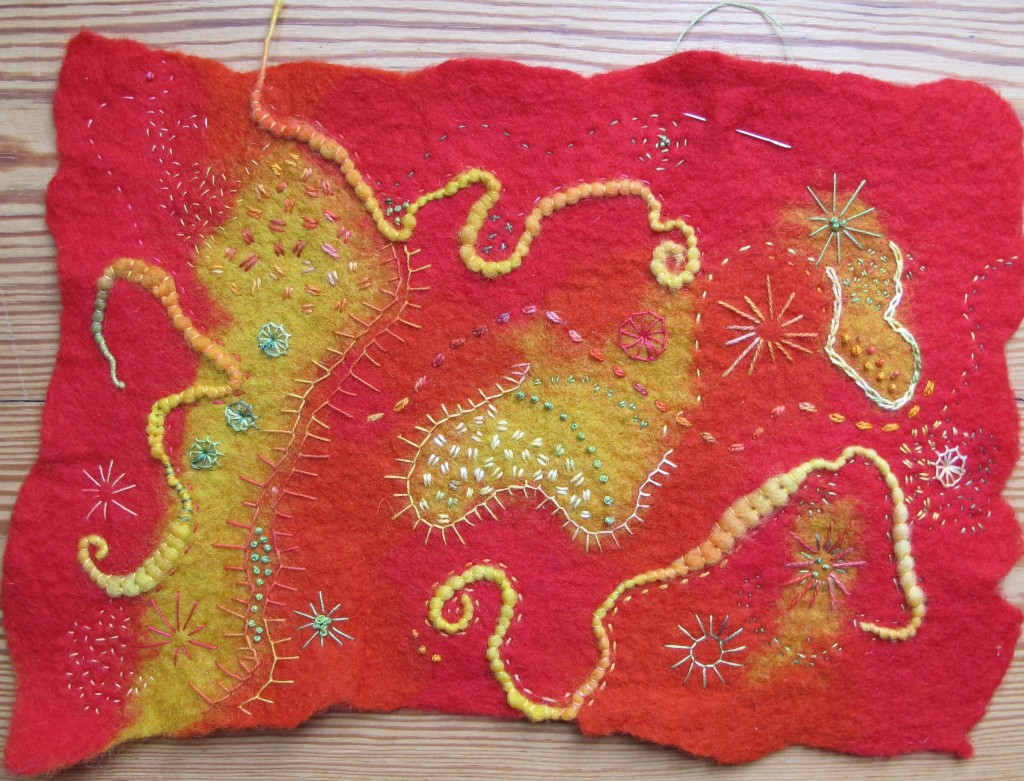 Das Sticken hat sehr viel Spaß gemacht. Noch ist es nicht ganz fertig und soll noch zu einer Buchhülle verarbeitet werden.
My next try to felt something flat. Stitching was a lot of fun. It isn´t finished yet and will  become a book cover.