Nach den lauten Boulevards und den engen, verkehrsreichen Straßen braucht man manchmal nur um eine Ecke zu gehen, in ein Tor einzutreten oder in eine Seitenstraße einzubiegen und schon hört man nichts mehr als Vogelgezwitscher.
Sometimes you have just go around a corner and you find a quiet place with nothing but birds singing.
Der Place des Vosges ist einer meiner Lieblingsplätze in Paris. 
Place des Vosges is on of my favorit places in Paris.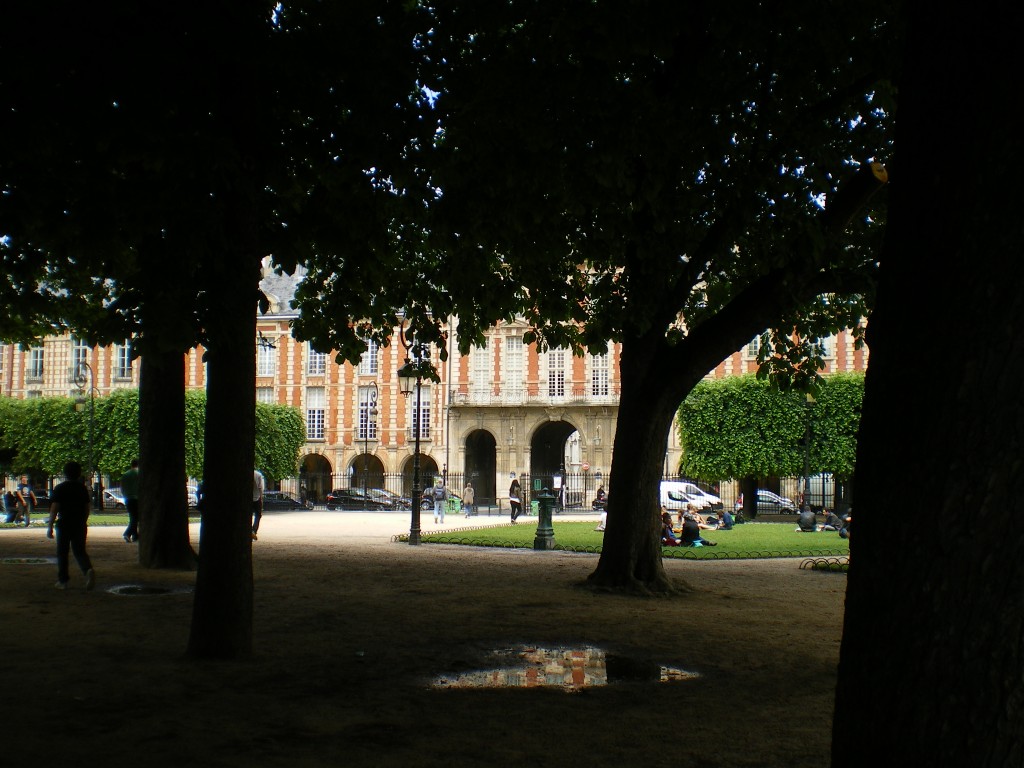 Heute haben wir einen anderen Ort entdeckt, der auch ein Lieblingsplatz werden könnte.
Today we found a new place which we can add to our list of favorits.